Wednesday, July 30, 2008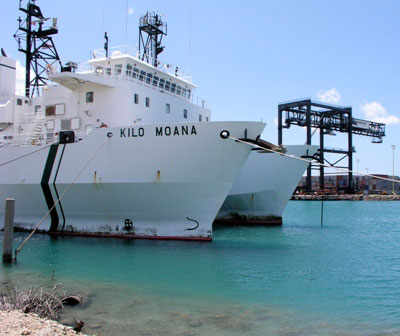 Welcome to my Hawaiian Teacher at Sea Adventure with the scientists from the Center for Microbial Oceanography: Research and Education (C-MORE). Over the next two weeks, I'll share my experiences onboard the Research Vessel Kilo Moana as I sail with 27 scientists, and the crew of the R/V Kilo Moana. Each day I will post journal entries and photos describing and illustrating the research being conducted at sea. Feel free to email questions and comments during my journey and share in the experience of living and conducting scientiific research at sea.
I explored the ship during my first day onboard to help me get oriented to where all the different scientists would be working and where other important rooms were located. Finding the galley is always a top priority on a ship. The galley is where the food is served and each ship has its own serving hours. Being late for meals is not a good option. I've added a couple of photos from my room to give you a sense of life at sea.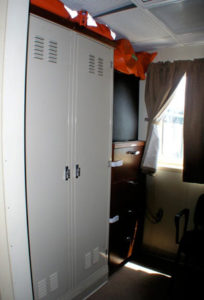 Once the ship set sail from Honolulu, the captain reviewed the standard procedures we need to follow while onboard the research vessel. After the captain's meeting, we practiced safety drills so we would be prepared in case of a fire onboard or in the event that we might have to abandon the ship while at sea. As the sun was setting across the Pacific Ocean, the scientists were preparing for the research mission which begins at 2:00AM tomorrow morning. See you then!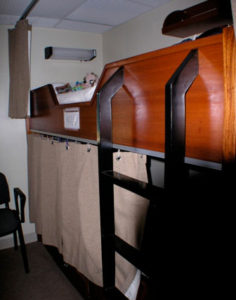 <== PREVIOUS ENTRY                                                                                                   NEXT ENTRY==>